Is Summerville, SC a Good Place to Live?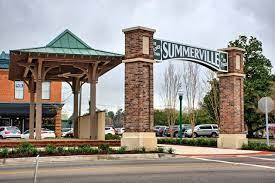 As real estate agents we often get asked is Summerville SC a Good Place to live? Well here is why my family loves calling Summerville home. After living in a number of places before moving here a few years ago working as real estate agents and now owning our own brokerage here we have experienced this town from many angles. While Summerville continues to grow and attract new residents, it maintains the characteristics that make it such a wonderful place to put down roots.
Small Town Charm – Even as the population rises, Summerville feels comfortably sized. You'll routinely run into familiar faces downtown or at Friday night football games. Neighbors truly look out for each other here. Having a sense of community has been priceless for us.
Parks and Recreation – Whether you enjoy attending concerts by the river or family bike rides along walking trails, Summerville shines when it comes to outdoor activities. Kids have numerous play areas to explore while adults find events and programs to stay involved. It's the ideal lifestyle balance of work and play.
Diversity of People – I've loved getting to know neighbors from all different backgrounds. Summerville welcomes all and brings a variety of viewpoints and experiences together seamlessly. Some of our closest friends have been here for generations and they happily welcome us transplants into their circle. The cultural exchanges make this more than just a village – it feels like a little world within itself.
Education Opportunities – Between excellent public schools and private/charter options, finding the right academic fit hasn't been difficult. Kids are receiving a quality education to set them up for successful futures while surrounded by supportive peers and staff.
The Prosperity of Downtown – Seeing locally-owned businesses not just survive but thrive is encouraging and inspiring. Favorite cafes, boutiques and events keep the heartbeat of Summerville pulsing. As citizens, we all aim to reinforce each other and spread the love.
In many ways, Summerville feels like the ideal place to call home. We are proud to call this Lowcountry town our home and look forward to more years making memories with those who make it so special. If you are thinking about making a move to Summerville feel free to reach out we would be happy to help you make this your home sweet home too!